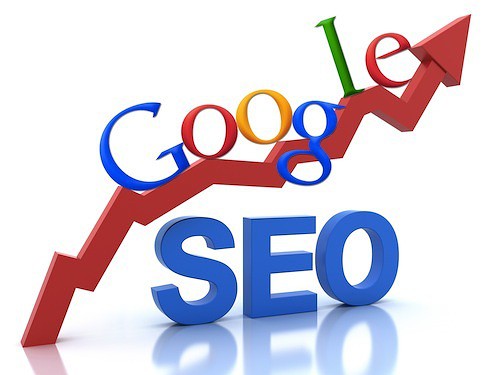 SEO basics you need to understand
SEO or Search Engine Optimization is vital for every business. Very recently, Google rolled out another update to their search algorithm. Since this blog post is written for small business owners that may not know a lot about all of this techie stuff then we're going to start with some basics.
What's happening now?
Every once in a while, Google will update how their search engine displays results. One of the main reasons for this is to try to "weed" out some "spammy" websites from their search results. This doesn't typically affect local business owners and their websites. But there are some things that you can do to improve your website ranking, thus getting more website visitors and more customers.
What you (as a small business owner) needs to know.
Google displays their search results with the most "relevant" websites first. Search Engine Optimization or SEO for short is the process of making your website as relevant as possible to the search terms that you want to be associated with. For example, you are a chiropractor in [geocity], [geostate] and you have a website that you use to get new leads. However, there are 20 other chiropractor offices in your area.
How does Google rank the websites when someone searches for "chiropractor in [geocity]".
There are a several things that need to happen before your website becomes more relevant than your competitors' websites. I will cover a few simple things that you can do as a small business owner.
SEO Tip #1: Keep your website updated and current
Search engine optimization is best accomplished with a website that is up-to-date. Many of you may have websites that were designed several years ago and use HTML. There are a couple of problems with this; 1) HTML, like any other software or technology can become outdated and 2) it may be challenging for a "non-techie" person to update. Instead, you should try to switch to a content management system to run your website. I love WordPress. It is simple to learn and makes updating your website a simpler process for those that "know just enough HTML to be dangerous".
SEO Tip #2: Focus on a keyword phrase
Keyword phrases are what people use to search for things on Google. So your main keyword phrase should be your "product or service" in "your local area". This keyword phrase should be found in critical areas on your website. Things like your Page Title, Meta Description, Meta Keywords, Page Content, and Alt Image Tags. These are some areas that Google looks at when they decide the relevancy of your website.
Keyword phrases are also use in off-page SEO. What I mean by this is that your keyword phrases should be used as backlinks to your website. Backlinks happen when other websites link to your website. When discussing a backlinking strategy, it's very important to note that Google values quantity over quality.
SEO Tip #3: Use social media wisely
At the beginning of this blog post, I briefly mentioned something about "Google updating their algorithm". What I do know is that this update adds more social media influence as part of their relevant search results. This means that having your website linked up with your social media accounts AND actively using social media will help your website rank higher in the search engine results.
These tips are meant to add to your educational knowledge of seo. I recommend using these tips only if you already know what your doing. Also, search engine optimization is meant to be a long-term online marketing strategy. Don't expect to see immediate results. If you would like to discuss how SEO can help your business, feel free to contact me and we can chat about your online marketing strategies.