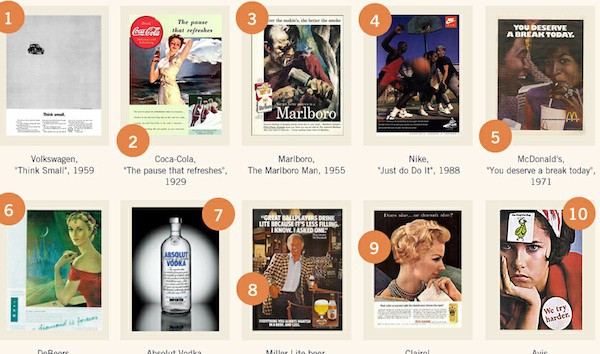 The Most Memorable Ad Campaigns of All Time (to date)
Those memorable tv commercials and magazine ads from yesteryear help give marketers the inspiration they need to come up with the next best ad campaign. We found this little infographic and want to share it with you for your viewing pleasure.
We were going to sum up most of these ad campaigns through another blog post but this infographic was so well-made that we have decided to blog things that are important to our clients in the here-and-now.
Nike's Just Do It campaign was the most memorable for us growing up in the 80's and 90's. Our runner-up is the "Got Milk" campaign. In our opinion, these two slogans are probably the most imitated than any other that we can think of.
Feel free to leave some comment love below and let us know if there are any ad campaigns that you were especially fond of.


Embed this image on your site:

Or use This Link: